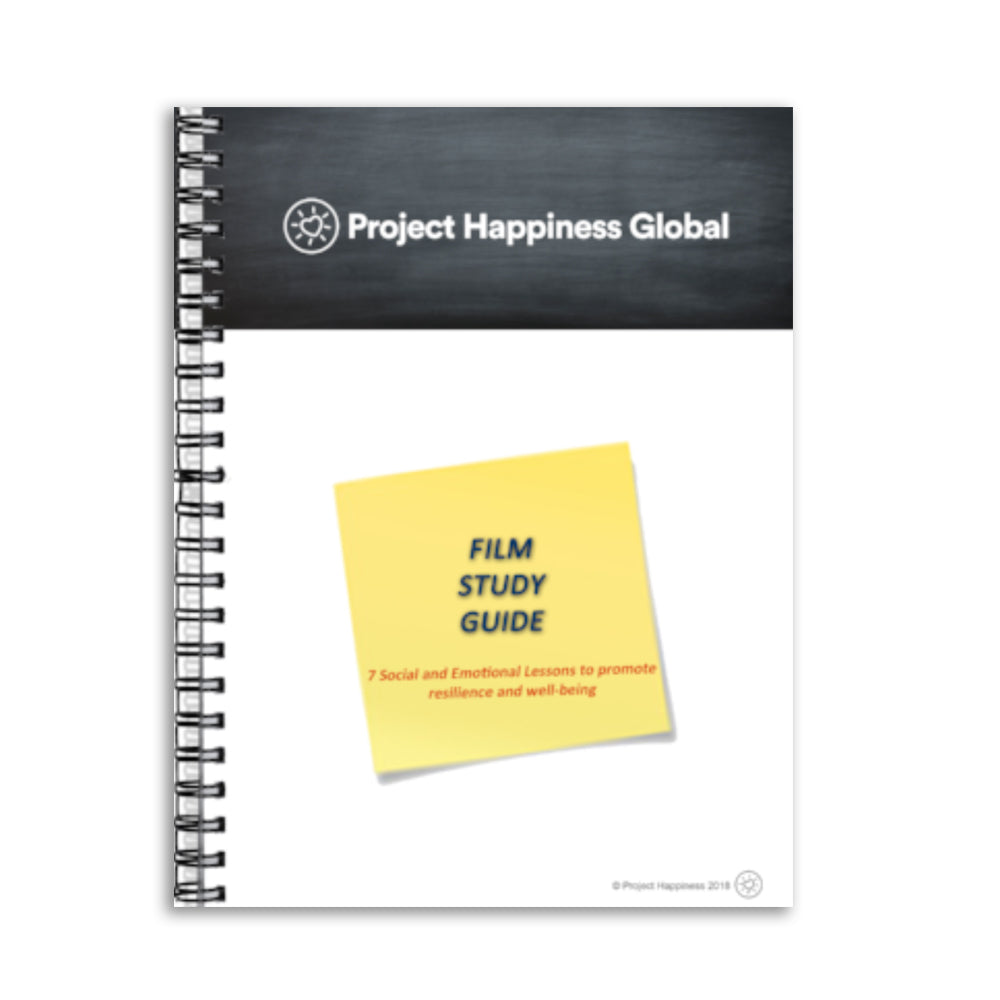 Film Study Guide
$5.00
Happiness is a universal quest. But what does it really mean? 
Viewing the documentary is just the beginning of a transformative journey. This Film Study Guide for the award-winning Project Happiness Documentary is designed to encourage deep thought and discussion around what it means to be authentically happy. 
With opportunities for hands-on engagement with the concepts in the film,  it provides seven thematic lessons correlated with Social and Emotional Learning and the chapters of the Project Happiness Handbook.
Explore:
I. Happiness 
II. Obstacles to Happiness
III. Self-Reflection
IV. Self-Mastery
V. Compassion in Action
VI. Interdependence
VII. Share your gifts
Work through each lesson or select specific lessons that are relevant to your needs.
Suggested Discussion Time: 60 minutes
For recommended town-hall or general discussion questions, download here.
If you'd like our founder, Randy Taran, to come speak at your event, please check out our speaker series information on our website.
If you've ordered the Project Happiness Handbook, or the documentary film, they are physical products that will be shipped to you.
If you've ordered anything else, including the Educational Curriculum, they are digital downloads, and you'll receive an email shortly after you've purchased!
Please contact us with any concerns or questions at: hello@projecthappiness.org
---