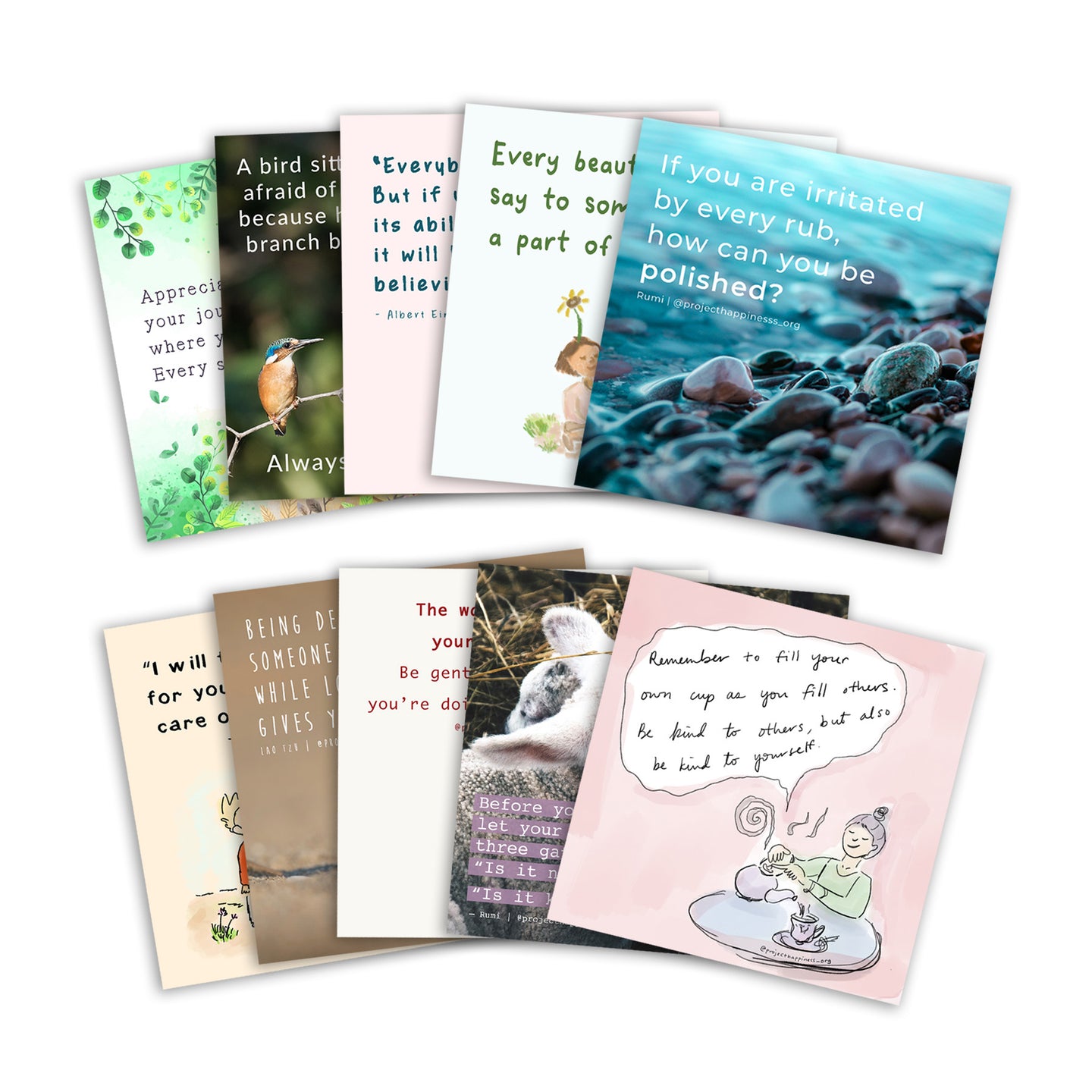 Set Your Day: TOP 20 Project Happiness Inspirations
$10.00
You asked – we listened! In response to your requests, here are our most popular posts, for you to have whenever you need an encouraging reminder that you are enough. Happiness is available right now, and everything you need is inside of you. Download HIGH RES versions of these inspirational posts!
A science-based boost to brighten your day, these messages are designed to help you tap into mindfulness, gratitude, body wellness, generosity, authenticity, human connection, and purpose. Follow us on social for MindfulMonday, GratiTuesday, WellnessWednesday, ThoughtfulThursday, FreedomFriday, SocialSaturday, and SoulSunday. Sign up for daily email inspirations here: bitly.com/projecthappy
All purchases you make support Project Happiness programs and nonprofit work.
If you've ordered the Project Happiness Handbook, or the documentary film, they are physical products that will be shipped to you.
If you've ordered anything else, including the Educational Curriculum, they are digital downloads, and you'll receive an email shortly after you've purchased!
Please contact us with any concerns or questions at: hello@projecthappiness.org
---